FIBC Bulk Bags Supplier
Lift simply, lift safely - up to 2.0 tonnes in a bulk bag!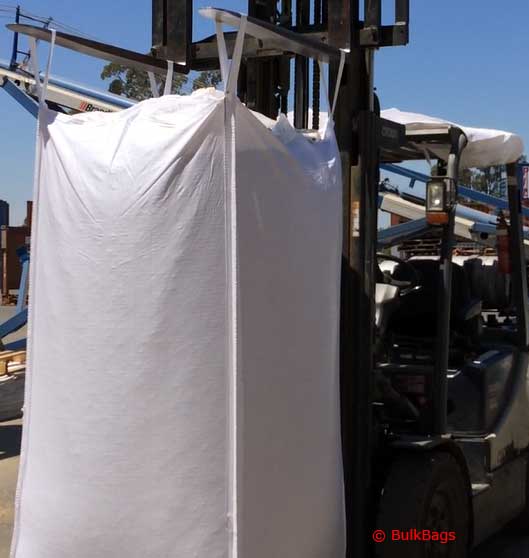 You can lift, store and transport almost all flowable products in our FIBC bulk bags, such as grains, fertiliser, solid chemicals, sands and granules of plastic. We supply high quality bulk bags which are strong, robust and reliable. Our bulk bags are tested and certified international standard ISO 21898. All bags are made of UV treated flexible woven polypropylene fabric.
The bags come with integrated super strong 4-loops, 2-loops, and single loop. You can lift up to 2.0 tonne products by it's loops using forklift, crane, and hiab. We have various types of single trip and multiple trip FIBCs in our stock. We also design and make FIBCs to meet customers requirements.
FIBC (Flexible Intermediate Bulk Container) is often called bulk bag or bulka bag or bulker bag.
We supply bulk bags to all cities and regional areas in Australia - Sydney, Melbourne, Brisbane, Perth, Adelaide, Darwin, Cairns, Hobart. Not only do we supply them to Australia, but also to New Zealand, South Africa, Pacific Islands (Papua New Guinea, Fiji, and Solomon Islands). We are capable to supply across the world.