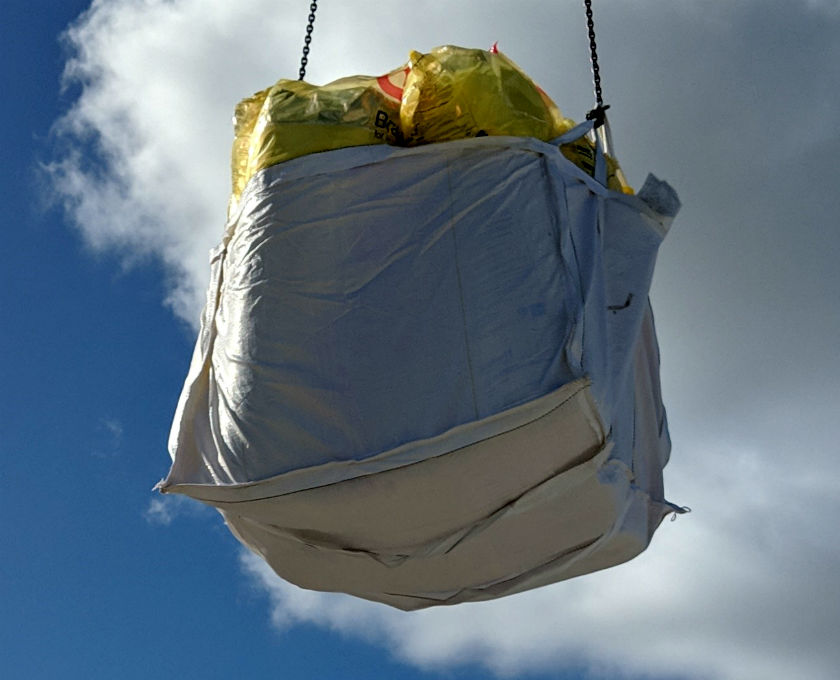 Lift simply, lift safely - up to 1.5 tonnes in a bulk bin!
Dimension: 1.5 x 1.5 x 1.0 meters
Volume: 2.25 m3
SWL: 1.5 tonnes
Top - Open, Bottom - Flat/ Closed
4-loops
Bulk bin is designed and manufactured for rubbish removal from construction sites and demolition sites. It can be used for other varous purposes.
The bag is made of thick woven polypropylene fabric. It has 4 extra strong loops that run under the bottom of the bag giving additional support from the bottom.
You can handle the filled bags by fork lift, crane, and hiab.