About Our Products
---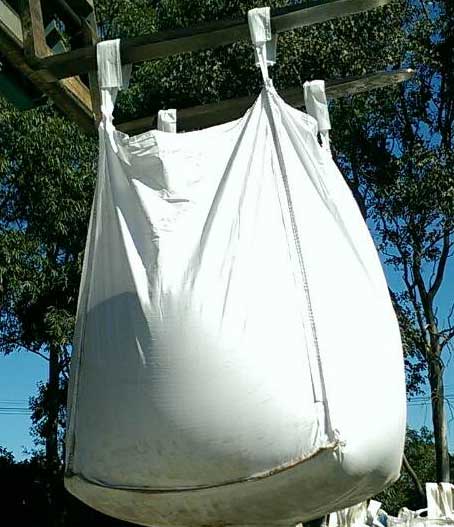 BulkBags Australia supplies various types FIBC for bulk packaging such as U-panel, 4-panel, Baffle bags, 4-corner Q-bags/ X-corner Q bags, Open corner panel, X-corner, Type –C / Conductive, Super cube Q-bags, and UN certified. We supply food graded FIBC with or without liner, lamination.
Product Safety & Capacity
---
We supply bulka bags with Safe Working Load (SWL) from 50 Kg to 2000 Kg (2.0 tonnes). Standard safety factor is 5:1 - 6:1. We guarantee each of our bulk bags to perform as we promise.
For detail information about safety standards, please visit FIBC Association.
Product Standards and Testing
---
Our FIBC are tested and certified.
For dangerous goods, BulkBags Australia can supply When customer requires to test each order, we test it from internationally reputed laboratory Labordata in Germany.
Product Delivery & Lead Time
---
For regular and consistent customers, we can deliver the products in short notice. We store 3 months of inventory for them all time in our warehouse. We understand our customers' production and shipping process and help them reordering the inventory in time.