Lined Bulk Bags & Liners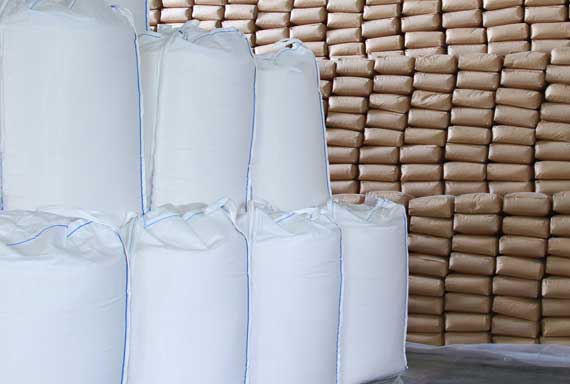 We stock various sizes and types of integrated lined bulk bags. The liner is made of Low-density polyethylene (LDPE) with thickness from 60 micron to 200 micron depending on application. The bags usually comes with spout top and spout bottom, spout top and closed bottom, duffle top and spout bottom and duffle top and closed bottom. The liners are attached and integrated with bulk bags using glue by 8 corner tabs. We also supply loosely inserted lined bags.
Our LDPE liners are manufactured in food grade certified clean and hygienic production facilities. The facilities are FSSC 22000 certified to ensure food safety.
Please check all bulk bags products including lined bags.
All Bulk Bags
Application in Industries: Food, chemical, mineral resource, environment, pharmaceutical, oil & gas.
Lined Bulk Bags
---
Please contact us to check availability and custom order.
| Product ID | Fill & Discharge | Size | Volume | SWL | Specification |
| --- | --- | --- | --- | --- | --- |
| SFL90 (Inner Liner) | Spout Top, Closed Bottom | 90 x 90 x 90 cm | 0.7 m3 | 1.0 tonne | Download PDF |
| SFL122 (Inner Liner) | Spout Top, Closed Bottom | 90 x 90 x 120 cm | 0.97 m3 | 1.25 tonne | Download PDF |
| QFL120 (Baffle Bag, Q-Bag with Inner Liner) | Spout Top, Closed Bottom | 90 x 90 x 120 cm | 0.97 m3 | 1.0 tonne | Download PDF |
| SSL122 (Inner Liner) | Spout Top, Spout Bottom | 90 x 90 x 120 cm | 0.97 m3 | 1.25 tonne | Download PDF |
| DFL122 (Inner Liner) | Duffle Top, Closed Bottom | 90 x 90 x 120 cm | 0.97 m3 | 1.25 tonne | Download PDF |
| DSL122 (Inner Liner) | Duffle Top, Spout Bottom | 90 x 90 x 120 cm | 0.97 m3 | 1.25 tonne | |