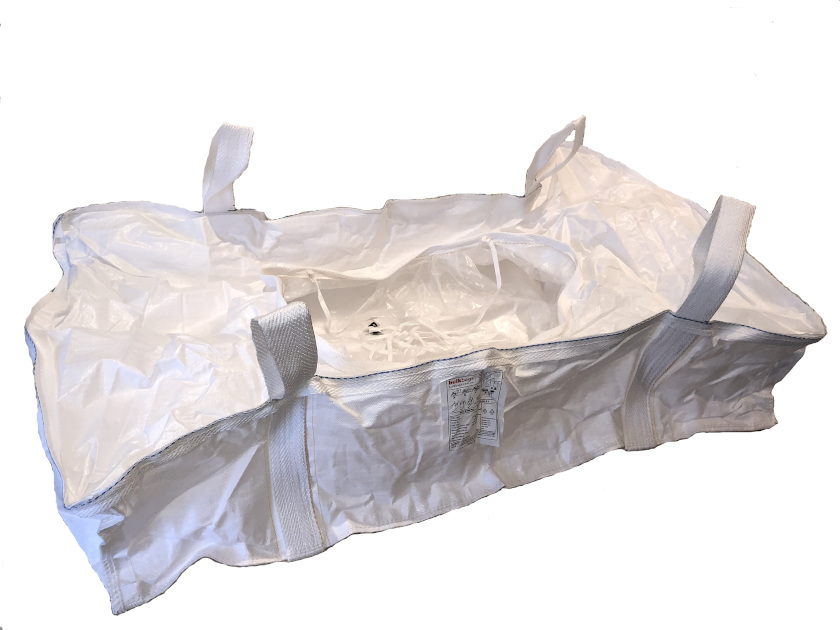 Concrete Washout Bag
Lift simply, lift safely - 2.0 tonnes concrete in the bag!
Product ID: CWB175
Dimension: 175 x 105 x 39 cm
Volume: 0.72 m3
SWL: 2.0 tonnes for single use (safety factor 5:1)
Top - Opening with 60 cm x 60 cm
Bottom - Flat/ Closed
4-loops
LDPE Inner Liner 90 micron attached to the 8 corners with tabs.
Our concrete washout bags for concrete pump are made of thick woven polypropylene fabric. It has 4 extra strong loops that run under the bottom of the bag giving additional support from the bottom.
You can handle the filled bags by fork lift, crane, and hiab.